Posted by
Erica
February 28, 2013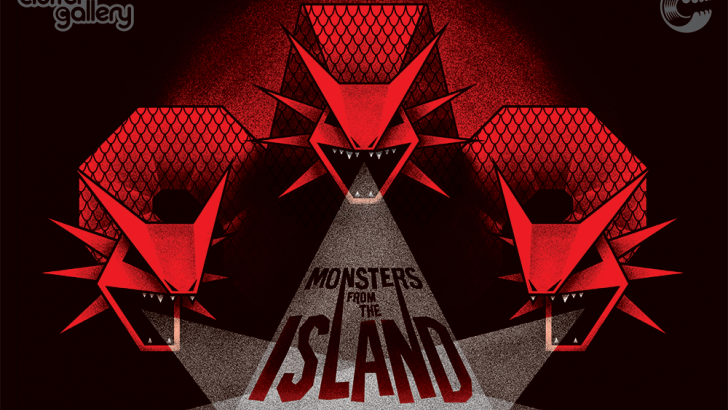 "Monsters from the Island" is a group neo-kaiju and sofubi exhibition curated by Monster Island NYC. The opening will take place on March 9th, 2013 with a reception from 6-9PM at The Clutter Gallery, 163 Main Street, Beacon, NY 12508. The pieces will remain on display in the gallery space until April 6th, 2013. Comprised of artists working primarily in sofubi and resin, the participating artists include: BLObPUS, Blurble, Bob Conge / Plaseebo, Brian Flynn, Buff Monster, Bwana Spoons,Dski One, Few Many, FigLab, Goccodo, Guumon, Healeymade, Ilanena, Josh Herbolsheimer, Konatsu, L'amour Supreme, Leecifer, Mark Nagata, Mechavirus,Monsterarm, Mutant Vinyl Hardcore, NagNagNag, PaulKaiju, Rampage Toys, Splurrt, Star Case, Toys are Sanity, Uamou and Velocitron.
Several of the artists will be in attendance including a special U.S. appearance by SHIGERU (NagNagNag!)
Be sure to come by the Clutter Gallery March 9th to join us for the opening reception! 
Clutter Gallery

163 Main St. 

Beacon N.Y. 

12508
Similar posts
Tuesday, June 23, 2020 - 4:01pm

Pulled in beautiful bright green Sofubi, the newest release of the Kaaarg is ready to hit your shelves!

Thursday, April 23, 2020 - 7:49pm

From the murky depths of the Hudson River emerges...The Killer Kaaarg! The first painted release of the amazing Jeff Lamm design is set to be unleashed tomorrow, April 24th!