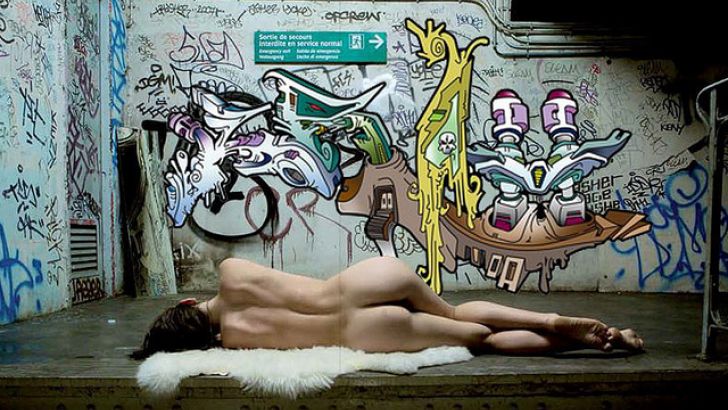 The Krah is an artist/illustrator/designer & street artist from the UK. Formerly based in London, The Krah has decided to "take a break and go live in Britain's most graffiti infested city" Bristol! Keep an eye out for his awesome street art popping up around the city. The Krah is also an accomplished mixed media artist who also designs t-shirts, customizes sneakers and creates sculpted figures. Shown below are some examples of his street art & latest paintings.  You can see more of this versatile artist's portfolio right here on his website and again on his webshop.
Similar posts
Tuesday, May 29, 2018 - 12:27am

The Clutter Gallery is proud to present an amazing group exhibition curated by street artist Chris RWK!  Artists Include:

Tuesday, May 16, 2017 - 10:35pm

kaNO returns to NYC and is making a BIG splash on the Lower East Side!