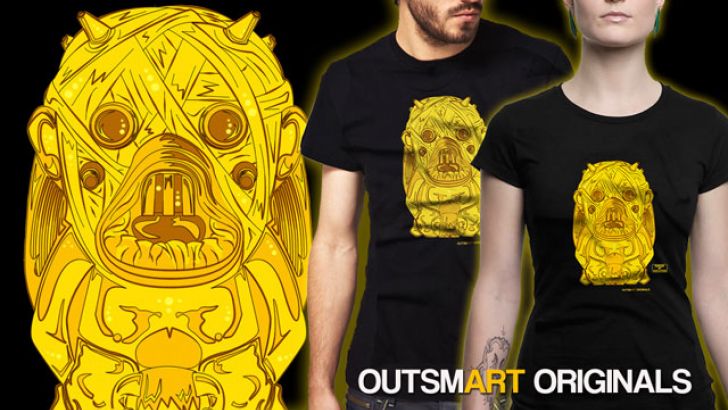 Wow! outsmART originals has come out with an other awesome shirt and an give-away. This shirt is called the Tusken Idol designed by Forces of Dorkness (AKA Scott Kinnebrew). As an added bonus Forces of Dorkness has put up three oriniginal resin creations to be given to three lucky customers. All you have to do is pre-order a Tusken Idol t-shirt and you are automatically entered to win a Buddah Fett, Bantha Buddy or Leia of Guadalupe original resin creation. Sweet! The Tusken Idol t-shirt is made of 100% cotton and is available in numerous sizes for men and women. Pre-order yours today at the outsmARToriginals website. 
Similar posts
Thursday, October 17, 2019 - 10:23am

Yamaraja is the latest super detailed creation from the dark and twisted mind of American Gross.

Sunday, September 29, 2019 - 1:44am

From the twisted imagination of Japan's own Tokyo Jesus comes the Oni-Tayū (太夫) -  a high ranking Oiran with a dark secret.