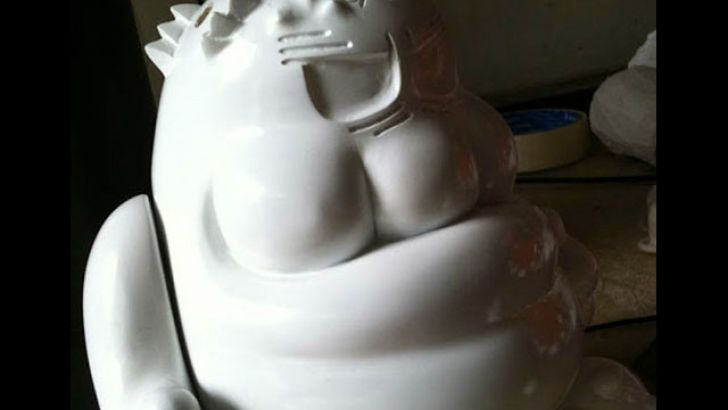 Standing 7" tall, BowoBaghaskara's Uncle Bruno prototype is complete. Even though he has a bit of a sourpuss, Uncle Bruno still looks like he has a soft spot. He's got a spiked tail, get the "spikes" are rounded. He can do some damage, but does he really want to? Uncle Bruno will be cast in resin. Stay tuned for more details on the finished product! 
Similar posts
Thursday, October 17, 2019 - 10:23am

Yamaraja is the latest super detailed creation from the dark and twisted mind of American Gross.

Sunday, September 29, 2019 - 1:44am

From the twisted imagination of Japan's own Tokyo Jesus comes the Oni-Tayū (太夫) -  a high ranking Oiran with a dark secret.