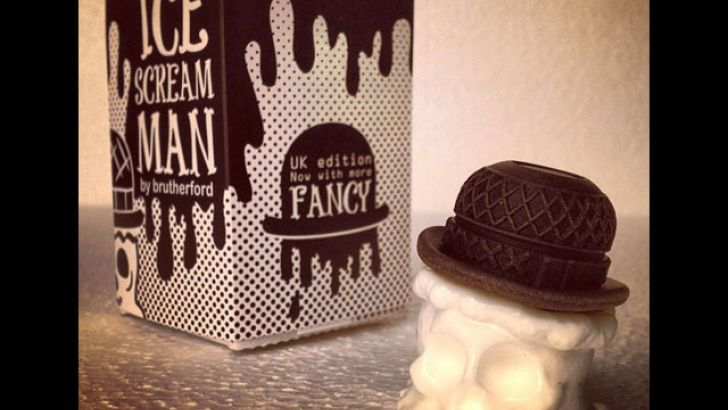 Artransmitte have been working with Brutherford Industries on a extremley limited edition Ice Scream Man for ToyCon Uk. This figure looks so cool & it will be Artransmitte's very first toy production. Artransmitte is very excited and who can blame them? This is a great way to kick off their toy production!  We don't have many details about the figure, but we do have some pictures. Check them out! 
Similar posts
Saturday, January 23, 2021 - 4:36pm

Clutter has teamed up with NY-based artist Kyle Kirwan to bring you a brand new designer toy platform, The Brick!

Wednesday, November 25, 2020 - 5:10pm

Meet the latest member of the Canbot family!  One Formula Canbot by Sket One! The OG legend Sket One has teamed up with Czee13 & Clutter to bring you a killer series of Canz that are Classics.