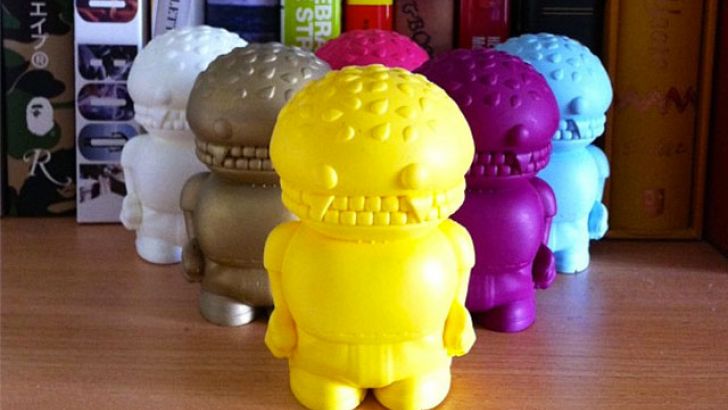 Last year Austrailan artist Glenn Manders of Bad Teeth Comics collaborated with Swamp Fiend and produced a small resin figure of the Bad Teeth character Cheese. Cheese made his debut at the 2012 Brisbane Supernova Comic Con in Ketchup Red & Mustard Yellow colorways. Both colorways sold out so quickly that Glenn & Swamp Fiend plan on releasing several new color varients this year. Go to Bad Teeth Comics' website and check out Bad Teeth Comic strips,' zines, art & toys!
Similar posts
Thursday, October 17, 2019 - 10:23am

Yamaraja is the latest super detailed creation from the dark and twisted mind of American Gross.

Sunday, September 29, 2019 - 1:44am

From the twisted imagination of Japan's own Tokyo Jesus comes the Oni-Tayū (太夫) -  a high ranking Oiran with a dark secret.