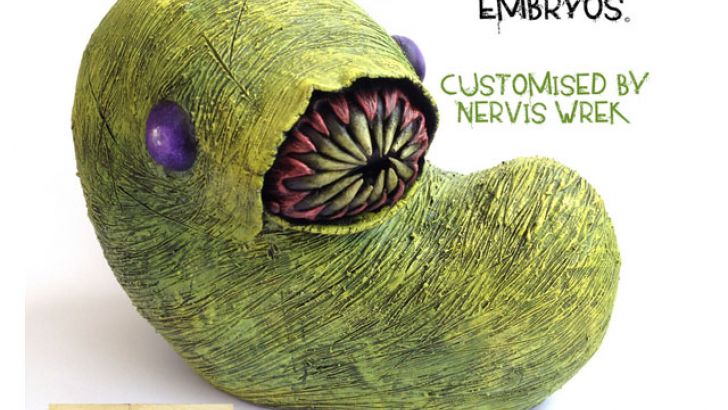 Penny Taylor of Taylored Curiosities has released some photos of the latest custom versions of her Giant Monster Embryo. Produced by Creo Design, the solid resin monster embryos measure 6" tall & 8". That's a Godzilla-sized embryo right there! Shown above is Monstrous Monster Embryo by Nerviswr3k, one of the seven Giant Monster Embryos customized for ToyCon UK. Pictured below we have the mystical Unicorn Embryo by The Loz Boz and two customs by Lunartik! Expect to see additional pieces by Ume Toys, Creo Designs, Stitches & Glue and Lisa Rae Hansen with Jon Paul Kaiser customizing his Giant Monster Embryo live at ToyCon UK! 
Similar posts
Thursday, October 17, 2019 - 10:23am

Yamaraja is the latest super detailed creation from the dark and twisted mind of American Gross.

Sunday, September 29, 2019 - 1:44am

From the twisted imagination of Japan's own Tokyo Jesus comes the Oni-Tayū (太夫) -  a high ranking Oiran with a dark secret.