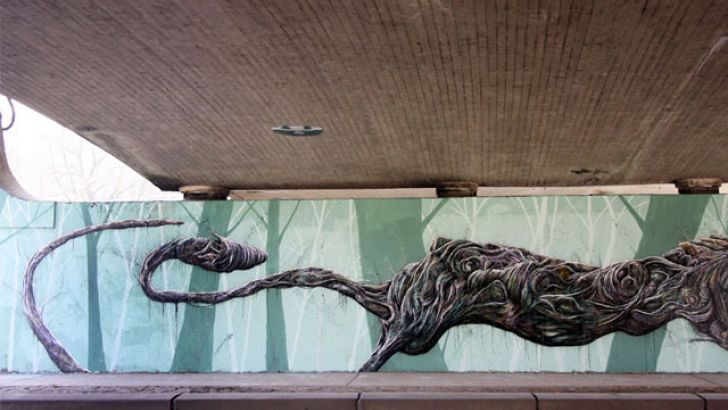 Dark Forest is the latest mural from German artist dust. Completed last week, this mixed media on wall mural measures approximately 11.5' x 118' ! Dark Forest is located in a secret spot in the town of Freiburg, Germany. Something is moving through the Dark Forest......
Similar posts
Tuesday, May 29, 2018 - 12:27am

The Clutter Gallery is proud to present an amazing group exhibition curated by street artist Chris RWK!  Artists Include:

Tuesday, May 16, 2017 - 10:35pm

kaNO returns to NYC and is making a BIG splash on the Lower East Side!