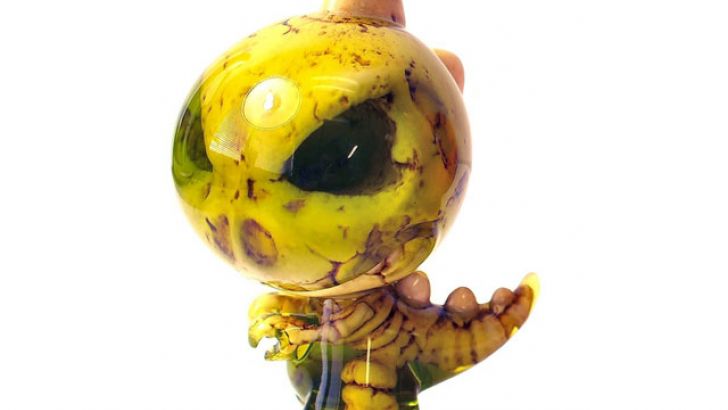 Dynamite Rex has some cool things happening at WonderCon this weekend including the official release of the 6" vinyl DIY Raaar! If you won't be able to make WonderCon this year DIY Raaar!s will be available online through Vinyl Riot and at Artransmitte's booth at ToyCon UK. 
New vinyl isn't the only thing happening at Dynamite Rex! They're also showing some cool resin figures at WonderCon including the Candy Series, Mana Studio's 3" Green Skeleton Double Cast Raaar!(pictured above) and Purple 6" Skeleton Double Cast Raaar!. Dynamite Rex will be at WonderCon Booth# 977 at WonderCon this weekend in Anaheim CA!
Similar posts
Thursday, October 17, 2019 - 10:23am

Yamaraja is the latest super detailed creation from the dark and twisted mind of American Gross.

Sunday, September 29, 2019 - 1:44am

From the twisted imagination of Japan's own Tokyo Jesus comes the Oni-Tayū (太夫) -  a high ranking Oiran with a dark secret.