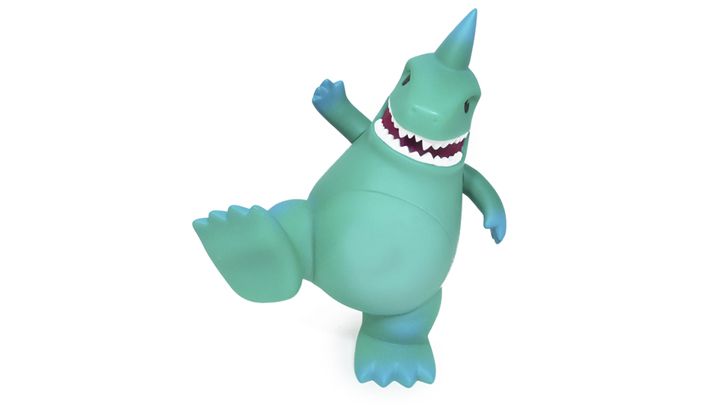 With ToyCon UK creeping ever so close the team have released sight of the exclusive mascot Toy - The Toyconosaurus.
Designed by The Hang Gang, sculpted by Holly Stanway from A Little Stranger and produced exclusively for ToyCon UK by Unbox Industries.
The ToyCon UK team had a goal of creating something that was fun and unique for the show and they certainly succeeded in this piece.
It's a fantastic cross breed with a very 'urban' feel in it's design & sculpt but with his heart firmed rooted in T-Con's Kaiju history.
T-Con stands at 5 inches tall and has both arms articulated, he is also perfectly balanced on one leg ready for attack
There's 2 colours available on the day (April 6th) at ToyCon UK.
The 'OG' which is cast in Teal vinyl with Dark Green, Cyan & Pink sprays is limited to 100 pieces will retail for £35
The 'DIY' is cast in Brilliant White Japanese vinyl, this is an open edition but will will be limited to 100 pieces on the day will retail for £30
People lucky enough to have one of the 200 entry tickets for ToyCon UK will be able to purchase these at the Ticket/Reception Desk at ToyCon UK.
Similar posts
Wednesday, June 25, 2014 - 9:17am

The "Love Bomb," designed by PHUNK and produced by Mighty Jaxx, is unleashed in an exclusive "

Thursday, April 3, 2014 - 10:21am

Mintyfresh have unveiled three of their ToyConUK exclusives, all of which would be amazing additions to any sofubi collector's shelves!