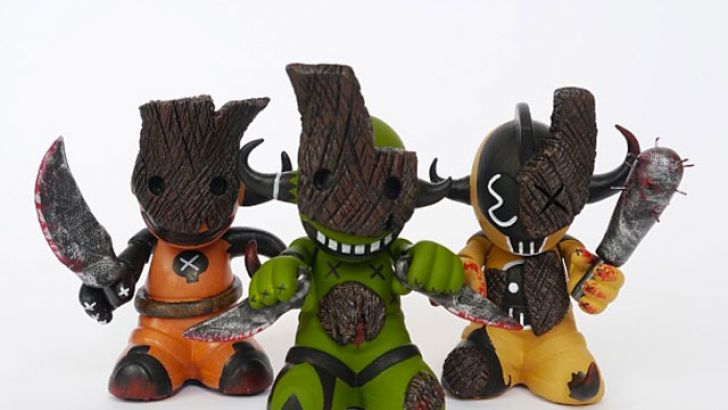 Flawtoys recently customised a series of three, 3" 'Bots he calls Bad Bots. Although each 'Bot was commissioned by a different collector, all three look like they've done some serious damage and a ready for more! With their weapons bloodied & evil grins in place, you better belive these guys are prepared to hurt someone. The sculpted masks and bloody detail stand out nicely from the contrasting matte color of the 'Bot's body. I'm sure their new owners are very happy! Check out Flawtoy's webshop to see more cool customs! 
Similar posts
Saturday, January 23, 2021 - 4:36pm

Clutter has teamed up with NY-based artist Kyle Kirwan to bring you a brand new designer toy platform, The Brick!

Wednesday, August 12, 2020 - 3:07pm

We are so excited to announce the first 3oz Canbot Blind Box Series!  A limited-edition toy mini-series launching through Kickstarter on Thursday, August 13th.