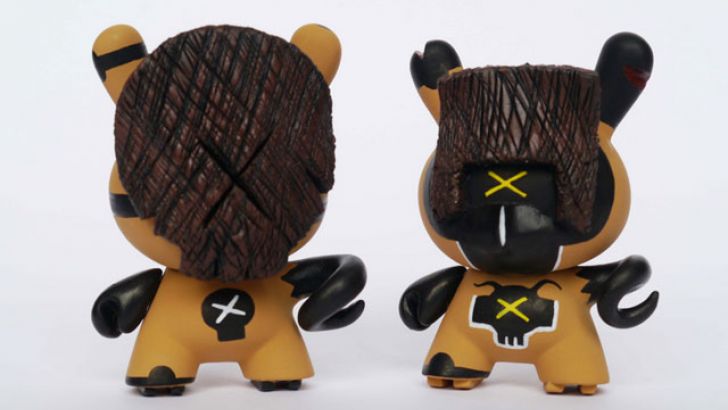 Flawtoys usues his sculpting skills once again on his latest custom dunnys. Both customs shown are hand sculpted and hand painted 3" Dunnys, but only War Falcon (picured on the right) is available for sale. The figure shown on the left is an awesome commissioned piece for a collector. Retailing for $80, War Falcon is available in Flawtoys' webshop today! 
Similar posts
Saturday, January 23, 2021 - 4:36pm

Clutter has teamed up with NY-based artist Kyle Kirwan to bring you a brand new designer toy platform, The Brick!

Wednesday, August 12, 2020 - 3:07pm

We are so excited to announce the first 3oz Canbot Blind Box Series!  A limited-edition toy mini-series launching through Kickstarter on Thursday, August 13th.