Posted by
Erica
March 14, 2013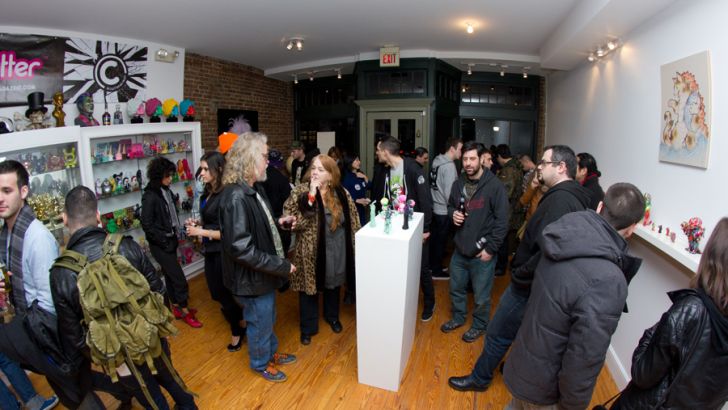 Last weekend saw the opening of The Clutter Gallery's highly anticipated show "Monsters from the Island" a neo-kaiju and sofubi group exhibition! The show was comprised of artists working primarily in sofubi and resin, including BLObPUS, Blurble, Bob Conge / Plaseebo, Brian Flynn, Buff Monster, Bwana Spoons,Dski One, Few Many, FigLab, Goccodo, Guumon, Healeymade, Ilanena, Josh Herbolsheimer, Konatsu, L'amour Supreme, Leecifer, Mark Nagata, Mechavirus,Monsterarm, Mutant Vinyl Hardcore, NagNagNag, PaulKaiju, Rampage Toys, Splurrt, Star Case, Toys are Sanity, Uamou and Velocitron.
Several of the artists were in attendance including a special U.S. appearance by SHIGERU (NagNagNag!) The event also featured several short films by Shigeru being shown for the very first time.
It was truly an awesome event! For those who couldn't make it, we have got your back, John Wicker Photography was snapping photo's of the opening all night!! Enjoy the pics below.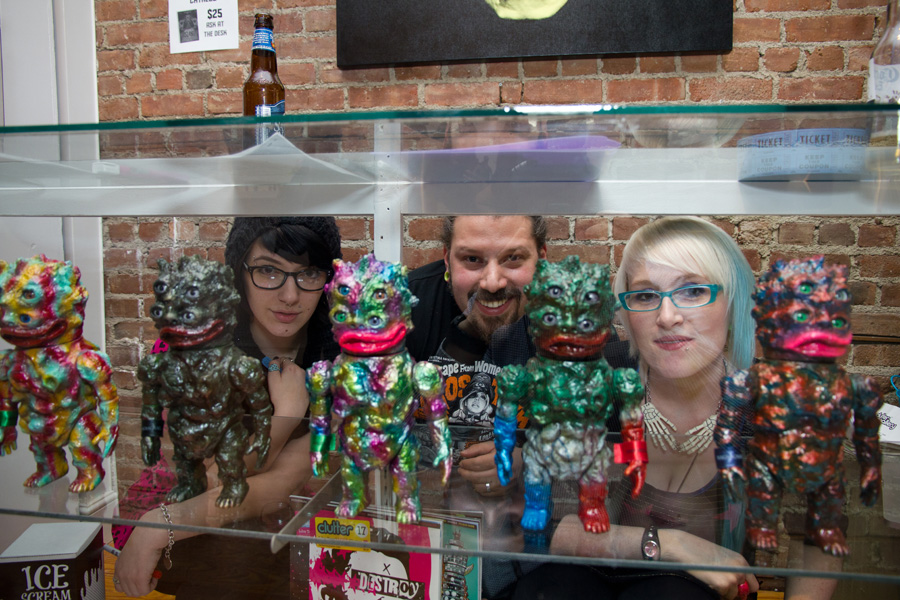 Check out our Facebook page for more pictures from Saturday night!! Thank's to all who participated in this amazing neo-kaiju & sofubi group show!! You guys rocked it! Also a huge thank's to all who made it out to Beacon N.Y. for the show, we hope to see you all again next month!! 
Similar posts
Tuesday, June 23, 2020 - 4:01pm

Pulled in beautiful bright green Sofubi, the newest release of the Kaaarg is ready to hit your shelves!

Thursday, April 23, 2020 - 7:49pm

From the murky depths of the Hudson River emerges...The Killer Kaaarg! The first painted release of the amazing Jeff Lamm design is set to be unleashed tomorrow, April 24th!