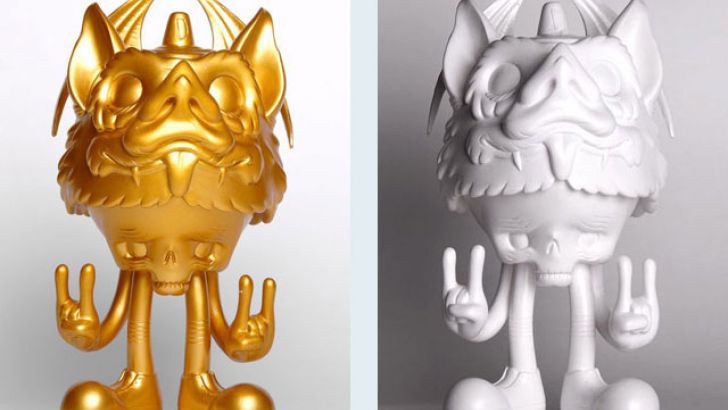 Just as promised, Drew Millward & Disturbia Clothing have released their Popobawa vinyl figure in the Inca Gold and DIY White colorways that we blogged about last month. Not unlike the Popobawa Standard and Gruesome Grey colorways, the new Inca Gold & DIY White Popobawa figures stand 6" tall. These latest Popobawa colorways arrive boxed in bespoke packaging and are each limited to 50 pieces! Inca Gold retails for £60 (about $89) while the DIY White is available for £44 (about $65). You can check out both figures right here on Disturbia Clothing's Website. 
Similar posts
Saturday, January 23, 2021 - 4:36pm

Clutter has teamed up with NY-based artist Kyle Kirwan to bring you a brand new designer toy platform, The Brick!

Wednesday, August 12, 2020 - 3:07pm

We are so excited to announce the first 3oz Canbot Blind Box Series!  A limited-edition toy mini-series launching through Kickstarter on Thursday, August 13th.