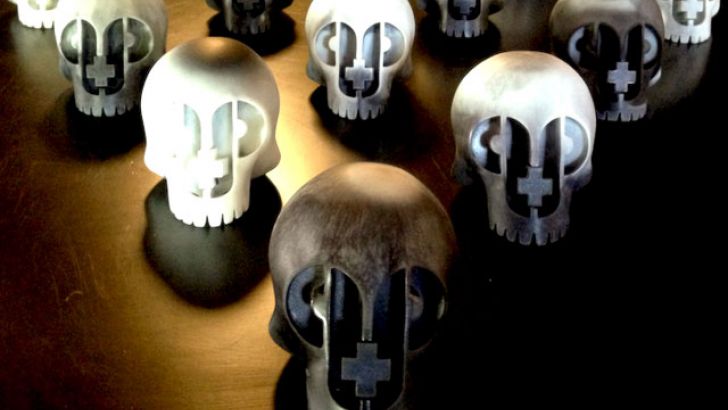 Vincent Fiorello of Less Than Jake started Paper + Plastic for bands who love to release visual art to accompany their music and for the artists who love to create those visuals. In keeping with their mission, Paper + Plastic have collaborated with artist Jonathan Dubose and created the Paper + Plastic skull head in resin form. The hand poured resin skull was created in a black & white marble colorway to match the black & white vinyl of Australian band After The Fall's Unkind LP. Only 20 of these "baseball sized" skulls were made & 18 are set to go on sale here in Paper + Plastic's webshop. No word on pricing or a definite release date but you can be sure we'll post details as they come! 
Similar posts
Thursday, October 17, 2019 - 10:23am

Yamaraja is the latest super detailed creation from the dark and twisted mind of American Gross.

Sunday, September 29, 2019 - 1:44am

From the twisted imagination of Japan's own Tokyo Jesus comes the Oni-Tayū (太夫) -  a high ranking Oiran with a dark secret.