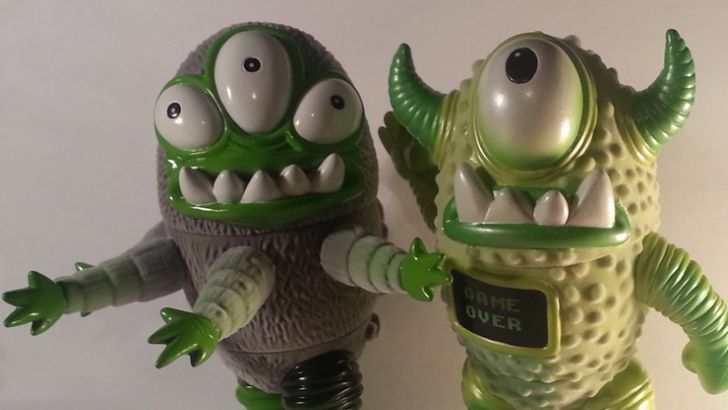 Unbox Industries have announced the attendance of Jeff Lamm at ToyConUK this year.
Jeff will be signing, doodling & practising his best Terry Thomas impersonation at the Unbox Industries booth for most of the day.
Unbox will also announced their ToyConUK exclusives 'The Obnoxious Flockers' which will be a shared release between ToyConUK and Taipei Toyfair.
Unbox will also have prints, Tee Shirts and a reproduction of The Daily Excess red top front page shocker chronicling the infamous summer of 1962 monster beach front riot
for more info check out ToyConUK & Unbox Industries
Similar posts
Tuesday, June 23, 2020 - 4:01pm

Pulled in beautiful bright green Sofubi, the newest release of the Kaaarg is ready to hit your shelves!

Thursday, April 23, 2020 - 7:49pm

From the murky depths of the Hudson River emerges...The Killer Kaaarg! The first painted release of the amazing Jeff Lamm design is set to be unleashed tomorrow, April 24th!