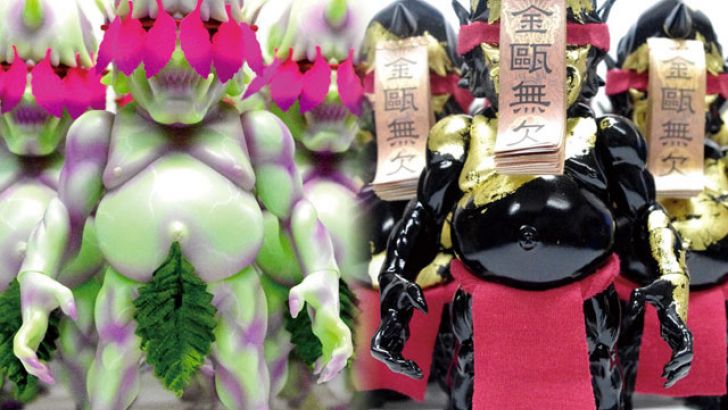 RESTORE's first release of 2013 is a big one! Two editions of the sofubi DEBRIS JAPAN figure will be available exclusively through Mintyfresh at ToyCon UK. Stay Gold's black body is embellished with gold leaf in addition to Japanese kanji painted on paper covering Stay Gold DEBRIS JAPAN's face. The Moony DEBRIS JAPAN's light green body is sprayed with a very light shade of purple with leafs covering his "mysterious elements". Both of these amazing DEBRIS JAPAN are hand painted and stand approximately 7". There are no details about pricing but they WILL be at ToyCon UK so look out for them! 
Similar posts
Tuesday, June 23, 2020 - 4:01pm

Pulled in beautiful bright green Sofubi, the newest release of the Kaaarg is ready to hit your shelves!