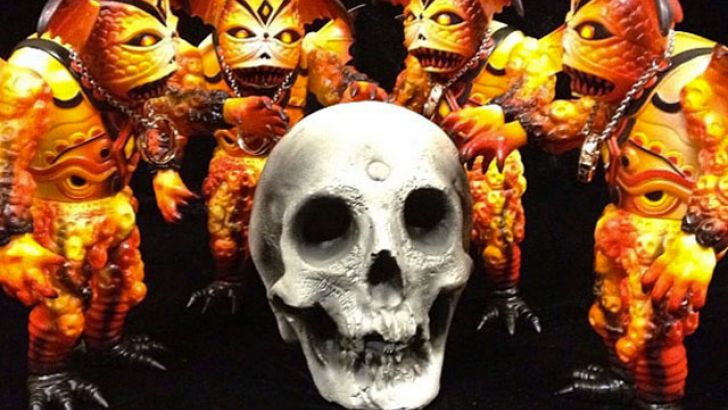 Balrogs were some evil sons of bitches. They were shrouded in fire & shadow and were like 25 ft tall! Being a fan of  Lord of the Rings, Skinner knows this & has created Ultrus Balrog - a mash-up of his Ultrus Bog & the evil that is known as the Balrog. Ultrus Balrog stands 10" tall and is the color of the flames that envelope them. Each of the Ultrus Balrogs carry the burden of the ring around its neck on a chain. Only 10 of these evil creatures exist, and they will be available at 12 noon on Monday, March 11th for $300. Packaged in a clear plastic bag with a special header, you can pick up Ultrus Balrog here on Skinner's website!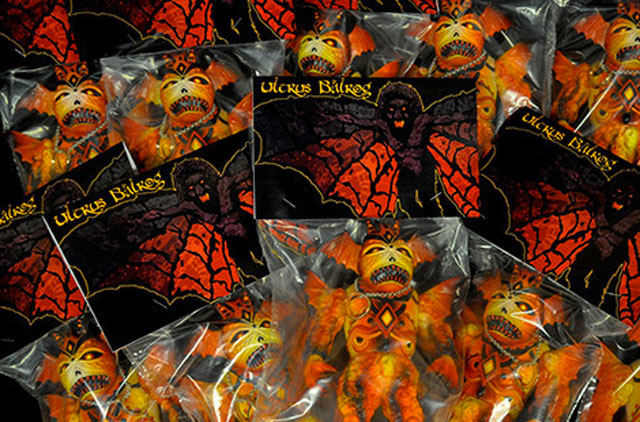 Similar posts
Saturday, January 23, 2021 - 4:36pm

Clutter has teamed up with NY-based artist Kyle Kirwan to bring you a brand new designer toy platform, The Brick!

Wednesday, August 12, 2020 - 3:07pm

We are so excited to announce the first 3oz Canbot Blind Box Series!  A limited-edition toy mini-series launching through Kickstarter on Thursday, August 13th.