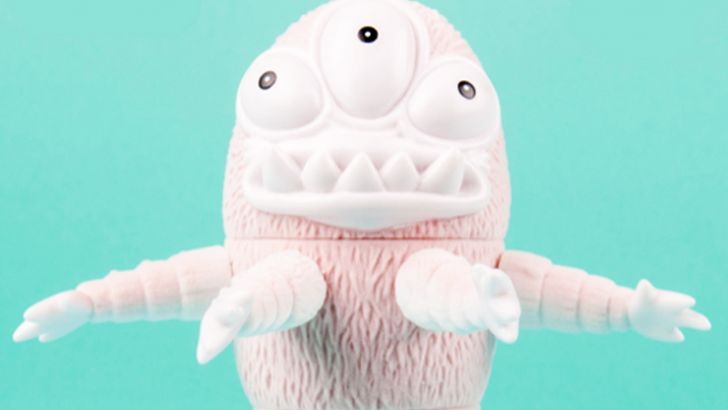 The Hang Gang have just released images of another one of their exclusives for ToyCon UK.
Spikewad designed by Jeff Lamm and produced by Unbox Industries in The Hang Gangs own signature colours.
The piece is cast in grey vinyl with pink sprays and then for that extra special touch has pink flocking too!
Spikewad will be available at a yet to be disclosed time at The Hang Gang booth at ToyCon UK on April 6th in London priced at £40
This release couldn't come at a better time for Jeff Lamm fans as Jeff will be at ToyCon on the Unbox Industries booth.
Similar posts
Tuesday, June 23, 2020 - 4:01pm

Pulled in beautiful bright green Sofubi, the newest release of the Kaaarg is ready to hit your shelves!

Thursday, April 23, 2020 - 7:49pm

From the murky depths of the Hudson River emerges...The Killer Kaaarg! The first painted release of the amazing Jeff Lamm design is set to be unleashed tomorrow, April 24th!