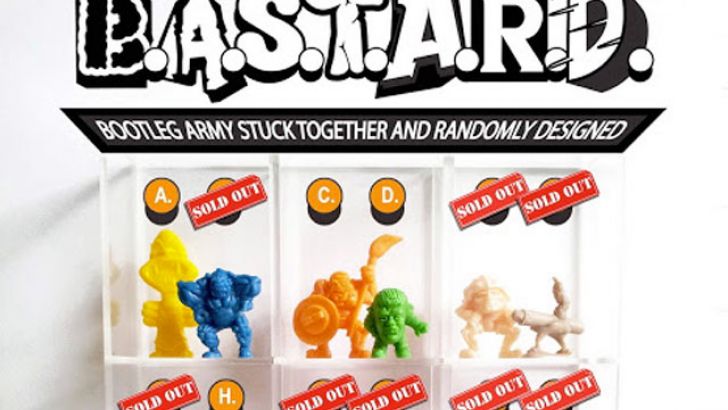 Triclops has a few B.A.S.T.A.R.D. figures remaining from ToyCon UK and they've made them available for sale through their blog. Some B.A.S.T.A.R.D. resin, painted, and plastic figures are still up for grabs! The larger stock of B.A.S.T.A.R.D.'s first ever plastic figures are priced a little lower than the hand made resin figures. Visit Triclops' blog for pricing and availablity. If you're interested in purchasing these ToyCon UK exclusives, email Triclops at info@triclops.co.uk with your order! 
Similar posts
Thursday, October 17, 2019 - 10:23am

Yamaraja is the latest super detailed creation from the dark and twisted mind of American Gross.

Sunday, September 29, 2019 - 1:44am

From the twisted imagination of Japan's own Tokyo Jesus comes the Oni-Tayū (太夫) -  a high ranking Oiran with a dark secret.