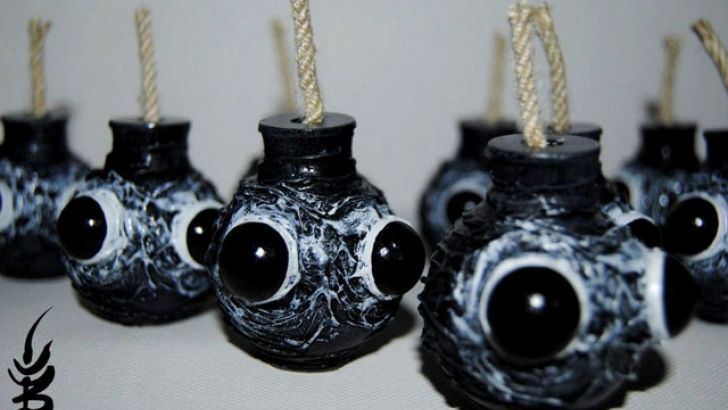 Blomb is the name of Marco "Bruscolino" Sgammotta's latest resin figure. The very textured, very bug-eyed Blomb is limited to just 25 pieces! You can email Marco at marcosgammotta@gmail.com to reserve your Blomb figure. Bruscolino also has a special Blomb toy & t-shirt package available April 1st through April 7th. During that limited time, a Blomb t-shirt & toy will be available for € 21.99, while the Blomb t-shirt alone will retail for €14.99. You can find the special Blomb shirt & figure package on BeOffTheChart.com. 
Similar posts
Thursday, October 17, 2019 - 10:23am

Yamaraja is the latest super detailed creation from the dark and twisted mind of American Gross.

Sunday, September 29, 2019 - 1:44am

From the twisted imagination of Japan's own Tokyo Jesus comes the Oni-Tayū (太夫) -  a high ranking Oiran with a dark secret.