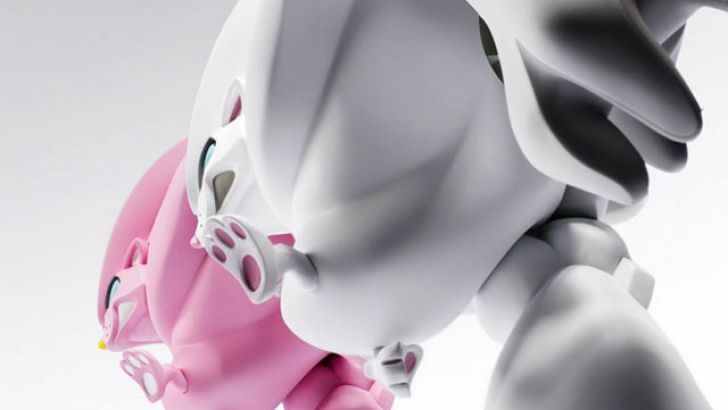 Coarse will release their amazing new vinyl figure titled Locks on May 2nd! The figures stand 11" tall and will be available in 2 different colorways; Blush & Milky Bliss. The figures were originally showcased at the fantastic Souls Gone Mad exhibition at Rotofugi last year. These awesome vinyl figures look damn ferocious despite their pink & white colorways. The Blush & Milky Bliss editions will be limited to 250 pieces each and will retail for HK $1360 (approx US $175) including global shipping. The figures are encased in soft sponge and packed in its own color printed box before they are shipped. Check coarselife.com on May 2nd for release times. 
After they hatched prematurely out of their shells, it seemed like Locks' tiny feet would be an impediment to their survival. But with their ingenious use of their monstrous hands, each Locks has pounded their way into the world, embracing the infinite landscape that stretches before them. Finding friendship in each paw! They meet along the way, these fierce creatures can hardly comprehend the force they possess. Each time they punch the ground, the earth before them trembles with the anticipation of their arrival, and the paths they follow becomes clearer and brighter as they soar towards their new homes. 
Similar posts
Saturday, January 23, 2021 - 4:36pm

Clutter has teamed up with NY-based artist Kyle Kirwan to bring you a brand new designer toy platform, The Brick!

Wednesday, August 12, 2020 - 3:07pm

We are so excited to announce the first 3oz Canbot Blind Box Series!  A limited-edition toy mini-series launching through Kickstarter on Thursday, August 13th.