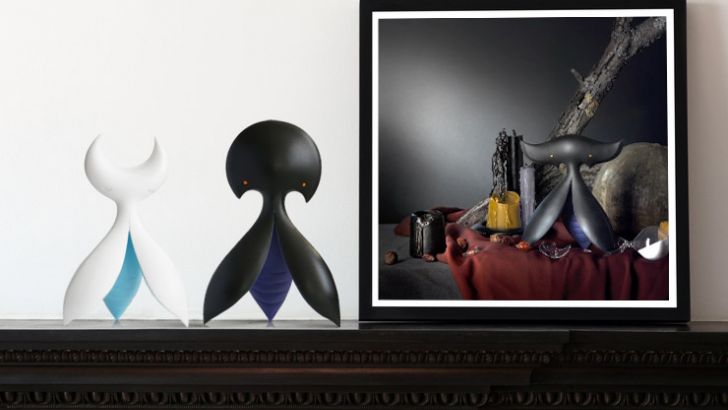 Fugi.me presents another exclusive release for ToyCon UK from the beautiful mind of Sergey Safonov comes the Govra, The Deity of the End.
Haling from Gooma world, which is full of gods, spirits, ghosts and deities of all kinds. You can find her where something ends – at the end of the road, see her at the end of the day or you can meet her when something dies. Govra has a large number of cultist followers, who build altars and praise her, sacrificing sandglasses and rotten fruits.
Appearing at ToyCon UK are 2 new Govra's, Eclipse (black) and Zenith (white). Standing at 120mm tall, these resin masterpieces will be available exclusively from the fugi.me stand.
Each version limited to 5 pieces. They come as a set with a Govra Giclée print priced at £45.
There are also a limited number (20) of Govra Giclée prints available at £10 each.
Sergey will be making an appearance at the fugi.me stand at 1pm, should you want to meet the man himself, and get your print and or Govra signed.
Sergey's work is exquisite, these creatures are totally unique, and the quality of this release is superb. Not that we would expect anything else from Sergey. 
Similar posts
Thursday, October 17, 2019 - 10:23am

Yamaraja is the latest super detailed creation from the dark and twisted mind of American Gross.

Sunday, September 29, 2019 - 1:44am

From the twisted imagination of Japan's own Tokyo Jesus comes the Oni-Tayū (太夫) -  a high ranking Oiran with a dark secret.