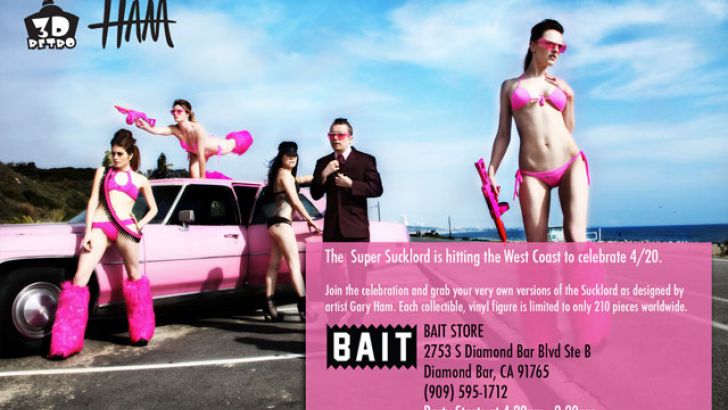 3DRetro and BAIT have produced a vinyl version of Gary Ham's awesome wooden Super SUCKset. All of the pieces and accessories from the original wood toy have been included in these two different sets. Both of the vinyl sets are limited to 210 pieces each for a total of 420. There is no word on pricing yet but there will be a release & signing party at BAIT in Diamond Bar, CA on 4/20 starting at 4:20 ( I see a trend here...) Both Gary Ham & Sucklord will be on hand to sign these super sucky figures! This fun event will blaze on from 4:20 to 9:20 at the BAIT flagship store! 
Similar posts
Saturday, January 23, 2021 - 4:36pm

Clutter has teamed up with NY-based artist Kyle Kirwan to bring you a brand new designer toy platform, The Brick!

Wednesday, November 25, 2020 - 5:10pm

Meet the latest member of the Canbot family!  One Formula Canbot by Sket One! The OG legend Sket One has teamed up with Czee13 & Clutter to bring you a killer series of Canz that are Classics.