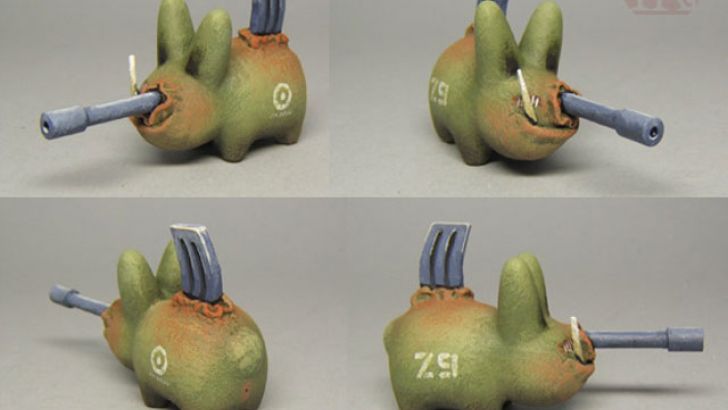 Infinite Rabbits has finished a batch of brand new custom Dunnys and Labbits. This new round features an experimental 1.5" Mini-Labbit called Z-9 (shown above) and 3 Deadly Sins Labbits. Filling out the Sin Herd, Rex, Spot & Rascal (Deadly Sins) retail for $65 each while Z-9 is available for $40. Infinite Rabbit's new Dunnys are the 3" figures Screwing Around & Do You Like Phil Collins?. I'm not sure what the correct answer is to that question, but it looks as though this Dunny takes Phil Collins VERY seriously! All customs (with the exception of Do You Like Phil Collins?) are available right here in Infinite Rabbits' webshop!
Similar posts
Saturday, January 23, 2021 - 4:36pm

Clutter has teamed up with NY-based artist Kyle Kirwan to bring you a brand new designer toy platform, The Brick!

Wednesday, November 25, 2020 - 5:10pm

Meet the latest member of the Canbot family!  One Formula Canbot by Sket One! The OG legend Sket One has teamed up with Czee13 & Clutter to bring you a killer series of Canz that are Classics.