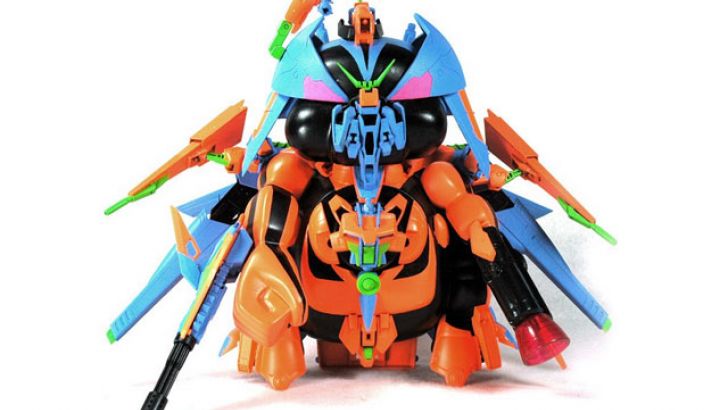 Here's Josh Mayhem's submission for So BadAss It's Good Bad Bad Buddah custom show that took place at WonderCon last weekend. The Fat Gundam has an amazing 18 points of articulation AND an arm cannon with working light & sound effects! Josh says that The Fat Gundam "maybe a little overweight but don't tell him that because he can still whomp on you." I believe that. Josh has certainly taken the Gundam concept to a new level with this chubby guy. The Fat Gundam was featured in Beefy & Co.'s So BadAss It's Good awesome custom show at WonderCon 2013. 
Similar posts
Friday, May 27, 2016 - 1:59pm

Josh Mayhem has teamed up with Pintrill to create 100 Blown Away Dunny enamel pins. These colorful accessories do a great job of flattening Mayhem's custom Dunnys, which have been all the rage over the past year.