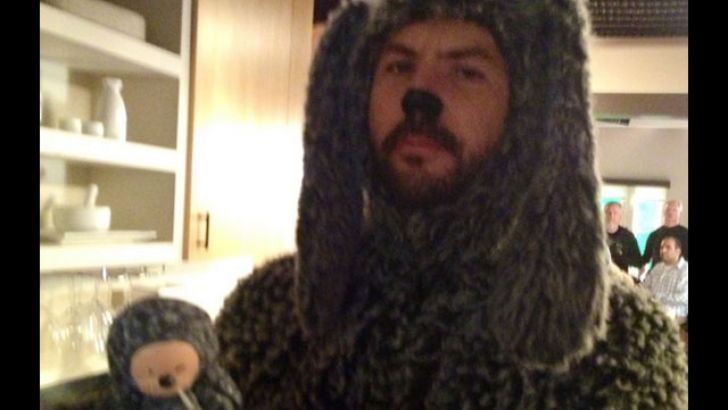 Kreative31's Wilfred custom Munny made it to the set of FX's Wilfred! While re-watching season 1, Kreative31 thought that making a Wilfred custom would be a fun way to brush up on his polymer clay sculpting skills. He expected to trash the custom once it was complete, but as fate would have it Kreative31 wound up really liking the Wilfred Munny and completed the figure by making WIlfred's joint. This is a blind run & not mass produced. After the 1st edition was created, each Wilfred custom is made to order. Collectors will be contacted upon order for any special details such as custom accessories. The 4" Wilfred retails for $59.99, the 8" $99.99 and the 18" WIlfred Munny is available for  $399.99. Below are photos of the Wilfred figure with cast members Elijah Wood, Fiona Gubelmann & Wilfred himself; Jason Gann! Order your custom Wilfred Munny right here in Kreative31's webshop. 
Check out the creepy guy over Elijah Wood's shoulder!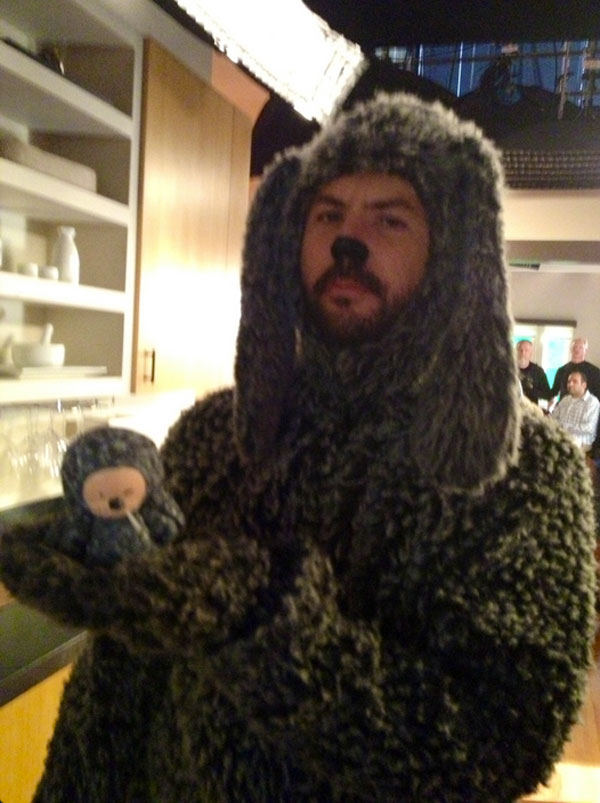 Similar posts
Saturday, January 23, 2021 - 4:36pm

Clutter has teamed up with NY-based artist Kyle Kirwan to bring you a brand new designer toy platform, The Brick!

Wednesday, August 12, 2020 - 3:07pm

We are so excited to announce the first 3oz Canbot Blind Box Series!  A limited-edition toy mini-series launching through Kickstarter on Thursday, August 13th.