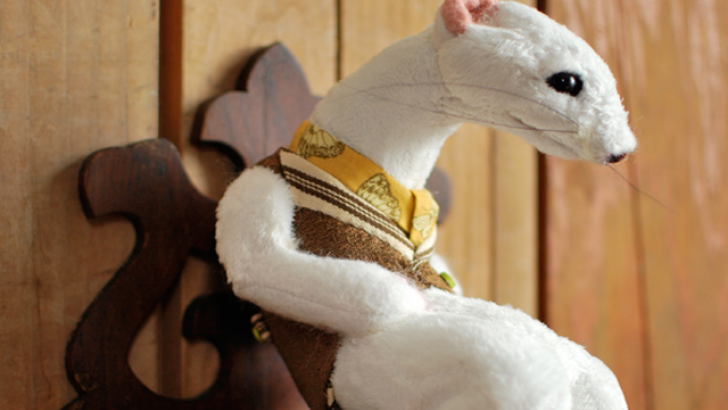 As we continue to unpack all the plush and soft sculpture treasures that have been sent for our eagerly awaited "Stitched" group show at our Clutter Gallery (163 Main St., Beacon, NY 12508) exhibition. Set to open this Saturday, April 13th, with a reception from 6PM to 9PM, we have a couple more teasers to tantalize you… Pictured below are sneak peaks at guest curator Lana Crooks' "Herman, Duke of Ermine" as well as her embroidery of the logos from the flyers!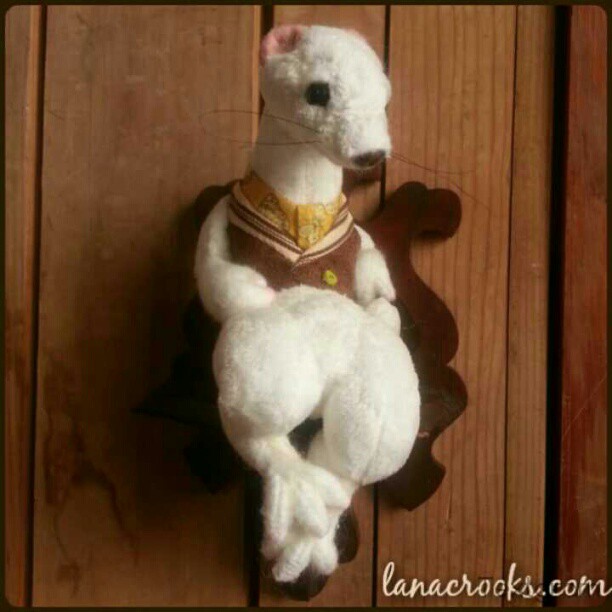 This show will feature pieces by a number of talented individuals within the designer plush scene, including: Amanda Louise Spayd, Careful It Bites, Carisa Swenson, Cat Rabbit, Dena Rea, Denise Ferguson~Yummy Pancake, Diane Koss, Eric Diaz, Hiné Mizushima, House of Darkly, Jezebel Nekranea, Jordan Elise Perme, Joshua Ben Longo, Keely Benkey-Reichman, Kelly Denato, Kit Lane, Leeanna Butcher, Lety RZ, Love & a Sandwich, Mariangela Tan~plushPLAY, Melissa Sue Stanley, Melita Curphy~Miss Monster, Michal Wright-Ward, Moons Creations, Nonesuch Garden, Pock-It Palz, Rachel de Urioste, Robyn Fabsits, Shawnimals, Steff Bomb, Steph Laberis, Stitches and Glue, Travis Lampe, Veggiesomething, and Zoë Williams.
Similar posts
Monday, September 3, 2018 - 10:02pm

The Clutter Gallery is proud to present an amazing solo spectacular from artist duo, Horrible Adorables! 

Monday, September 3, 2018 - 9:50pm

From the farthest reaches of Outer Space, beyond the Gum Gum Galaxy and the Nougat Nebula, lies a planet of Magical Sparkle Glitter. Once a year the inhabitants of the tinsel covered shiny wonder that is Planet Rainbow Sparkle invade the Clutter Gallery.