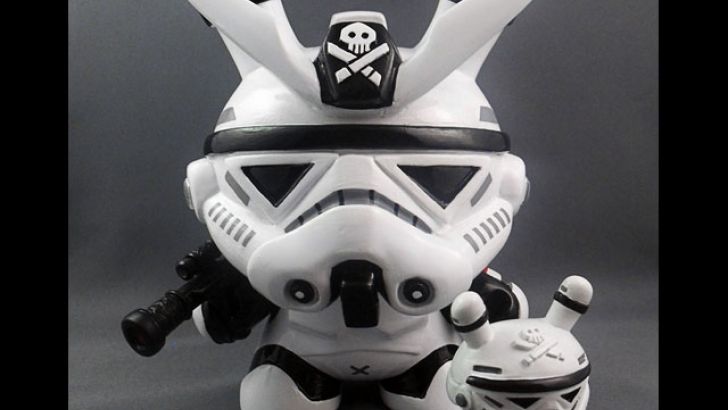 Red Mutuca Art Collective member Quiccs just finished his second installment of his series of six characters inspired by The Galactic Empire of Star Wars. Quiccs took an 8" Gold King Dunny and transformed him into the Big Brother of the Bulletpunk: Big Brother Stormtrooper Dunny set. The Gold King's staff was cut into 3 pieces and then sculpted together to form the blaster. Quiccs then added Gundam type horns on the 8" Dunny's helmet to keep with his Bulletpunk style. Look for large & small Yokas in the next installment in this awesome custom set! 
Similar posts
Monday, April 20, 2020 - 3:28pm

Clutter is super excited to release the latest colorway of one of our favorite figures, the Ravager!!

Tuesday, March 3, 2020 - 5:51pm

Taking part in the Artist TEQ series, Czee13 designed an amazing production vinyl run. Always pushing the boundaries of what is possible, he wasn't happy just dropping another TEQ into the TEQ ocean, so he hand-finished every single one.