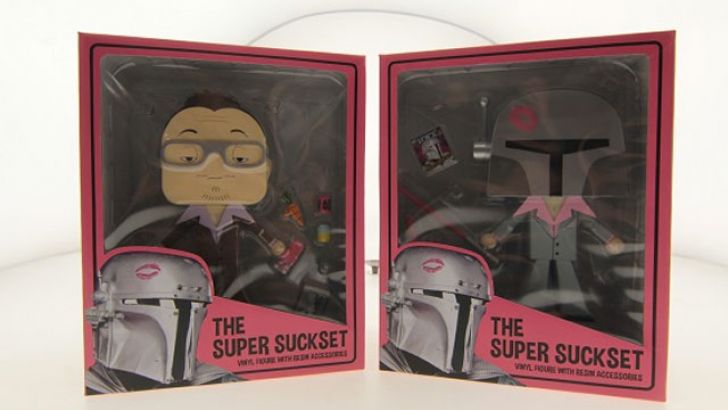 The time is rapidly approaching for the BAIT x Ham x Suckadelic Super Suck Set release & signing party! This Saturday, 4/20, the Super Sucklord and Gary Ham will be at the BAIT flagship store for the release of the BAIT exclusive Super Suck Set vinyl figures. These awesome sets are based on the one-off wood Super Sucklord figure Gary Ham made last year. This time there are two sets of vinyl figures; one figure has a Morgan Phillips head and the other a Star Wars inspired helmet. The original Gary Ham designed accessories are now cast in resin and are divided between the two sets. Both sets come packaged in its own window box and are limited to 210 pieces each for a total of 420. This 4/20 extravaganza will begin at 4:20 and will burn until 9:20PM at BAIT in Diamond Bar CA. Both Gary & Sucklord will be there to sign figures!
Similar posts
Saturday, January 23, 2021 - 4:36pm

Clutter has teamed up with NY-based artist Kyle Kirwan to bring you a brand new designer toy platform, The Brick!

Wednesday, November 25, 2020 - 5:10pm

Meet the latest member of the Canbot family!  One Formula Canbot by Sket One! The OG legend Sket One has teamed up with Czee13 & Clutter to bring you a killer series of Canz that are Classics.