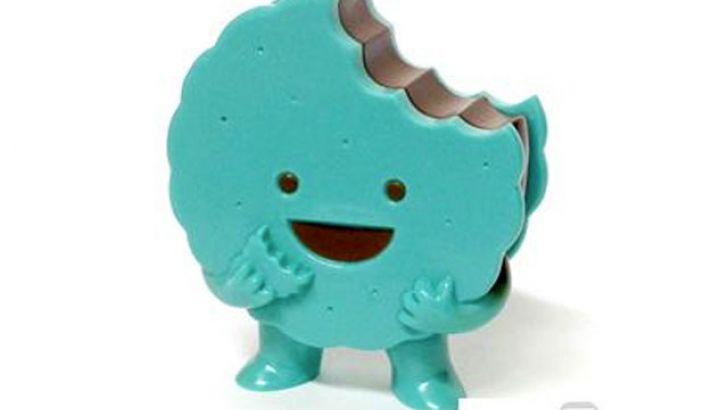 Super7 is keeping it cute with their newest Foster and Milton figures. Foster looks as yummy as ever in his Reverse Mint edition, featuring a sweet chocolate filling sandwiched between two mint cookies. Cast in teal green Japanese vinyl with brown sprays, Reverse Mint Foster stands 3" tall and is available for $25 in Super7's webshop. 
Another short and sweet Kandy Kaiju confection is Midnight Snack Glow-in-the-Dark Milton - "Everyone's favorite living, walking, melting and glowing Ice Cream Cone". I don't think Milton has much competition in the living, walking, melting, and glowing ice cream cone division but we love him just the same! Just like Foster, GID Milton was designed by Brian Flynn and stands 3" tall. Milton is available now for $25 in Super7's web shop! 
Similar posts
Tuesday, June 23, 2020 - 4:01pm

Pulled in beautiful bright green Sofubi, the newest release of the Kaaarg is ready to hit your shelves!

Thursday, April 23, 2020 - 7:49pm

From the murky depths of the Hudson River emerges...The Killer Kaaarg! The first painted release of the amazing Jeff Lamm design is set to be unleashed tomorrow, April 24th!