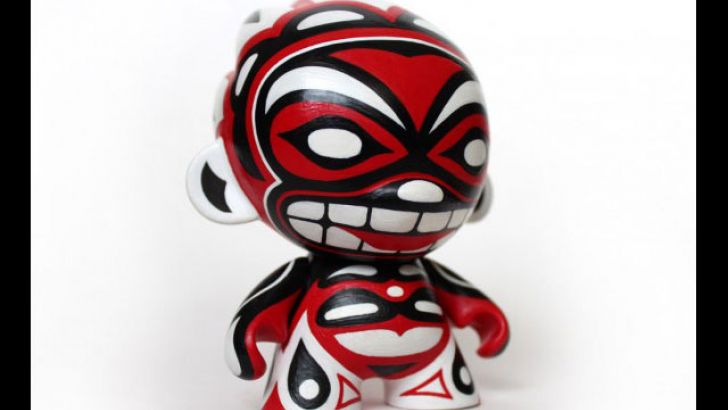 In less than 48 hours Brand New Intention will close pre-orders for it's awesome Totem King shirt designed by Ryan Crippen (aka Reactor-88). Each customer that pre-orders a Totem King shirt before June 2nd will automatically be entered to win a one-of-a-kind custom Foomi by Ryan! The shirt and custom Foomi share Ryan's signature totem design in red, white and black colors. The Totem King shirt is a black, 100% cotton Next Level Apparel T, and is available in a variety of sizes for $24.95. Pre-order your shirt & enter to win a Reactor-88 custom Foomi right HERE on Brand New Intention's website!
Similar posts
Saturday, January 23, 2021 - 4:36pm

Clutter has teamed up with NY-based artist Kyle Kirwan to bring you a brand new designer toy platform, The Brick!

Wednesday, August 12, 2020 - 3:07pm

We are so excited to announce the first 3oz Canbot Blind Box Series!  A limited-edition toy mini-series launching through Kickstarter on Thursday, August 13th.