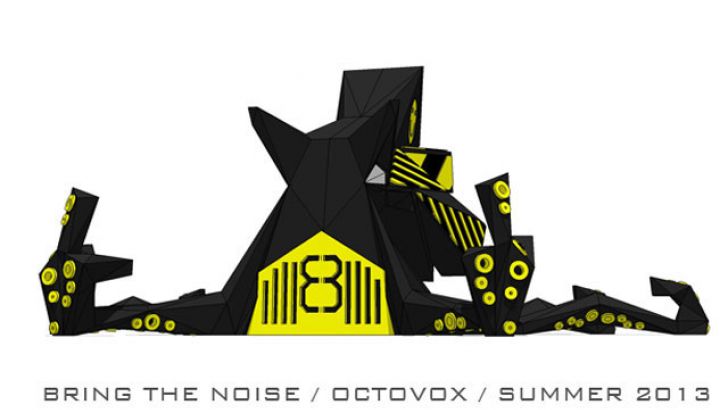 Alto & Creo Design have a lot planned for the summer of 2013! Octovox will be crawling out of the water to give you the finger & blast music out of the back of his head. The Octovox has an angular look about him much like their previous collaboration Little Ox. This release will be a 3-D figure, and it seems as though Alto & Creo Designs have plans to release a different edition Octovox for different styles of music! This toy looks like it has real potential for complete awesomeness & I'm looking forward to its release! 
Also, Alto will be placing the remaining Box of Oxen Little Ox resin figures in his webshop Monday, May 6th at 8PM BST. Retailing for £25 (apprx $39), the mix & match Box of Oxen are available in 4 different colorways each in an addition of 10! Available now in Alto's webshop! 
Similar posts
Thursday, October 17, 2019 - 10:23am

Yamaraja is the latest super detailed creation from the dark and twisted mind of American Gross.

Sunday, September 29, 2019 - 1:44am

From the twisted imagination of Japan's own Tokyo Jesus comes the Oni-Tayū (太夫) -  a high ranking Oiran with a dark secret.