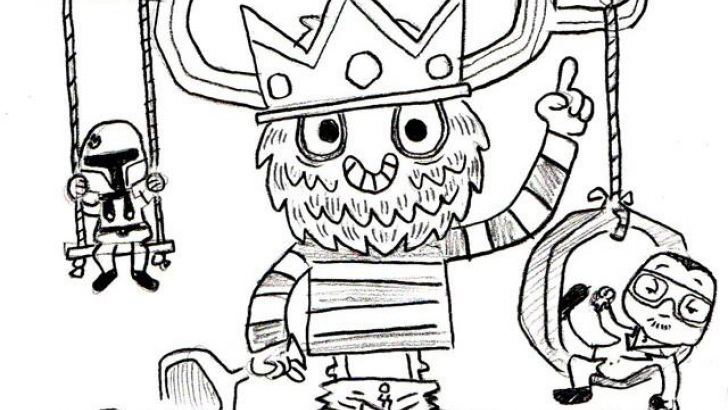 Artist Gary Ham did this humorous rendition of the Designer Toy Award mascot, The Toy King, being played upon by all of Ham's various creations and collaborations that are currently in consideration for an award this year. We always love seeing artists have fun and play with The Toy King — plus it made us laugh — so we thought we'd pass this adorable little chuckle along to all our loyal readers!
Similar posts
Friday, May 26, 2017 - 6:53pm

Five Points Festival happened last weekend and well, we were blown away!

Wednesday, April 19, 2017 - 4:24pm

Available now, but not for long, are the Five Points Fest V.I.P. ticket packages!  Priced at just $125 for a weekend ticket, plus many perks, they are limited to just 250 pieces total.