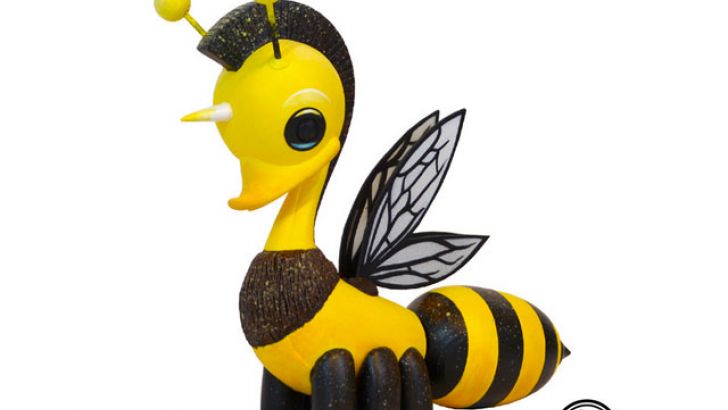 To celebrate his Swanicorn figure's first birthday, Daniel Fleres created three one-of-a-kind Swanicorns. The Spring Rider Swanicorn sold out rather quickly, but don't fret - two of these amazing resin creatures are still available! Daniel hand-painted all of these unique 7" figures, paying close attention to the little details. The Little Swanicorn Mermaid is especially detailed with her little anchor tattoo, decorative shell & pearl jewelry and painted base. She's available now in Daniel Fleres' webshop for $350. Daniel used a splatter effect on Swanicorn Bee, freckling the black painted areas with yellow. Retailing for $400, this one-of-a-kind piece is available HERE in Daniel's webshop for $400. 
Similar posts
Thursday, October 17, 2019 - 10:23am

Yamaraja is the latest super detailed creation from the dark and twisted mind of American Gross.

Sunday, September 29, 2019 - 1:44am

From the twisted imagination of Japan's own Tokyo Jesus comes the Oni-Tayū (太夫) -  a high ranking Oiran with a dark secret.