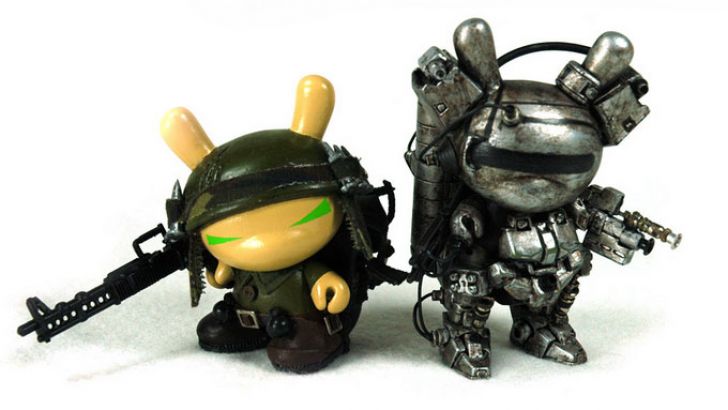 Staff Sergeant Nantz & The Aquoid are two custom Dunnys Josh Mayhem created for Vinyl Attack's The Invasion custom blind-box series. The 3" Dunnys are based on two characters from one of Josh's favorite movies of all time, Battle: Los Angeles. Josh got down to serious business and loaded these guys with lots of details and accessories! The Aquoid's weathered look & intricate mechanics are nothing short of amazing. Vinyl Attack's The Invasion 3" Dunny custom blind-box series will be released on June 15th. 
Similar posts
Saturday, January 23, 2021 - 4:36pm

Clutter has teamed up with NY-based artist Kyle Kirwan to bring you a brand new designer toy platform, The Brick!

Wednesday, August 12, 2020 - 3:07pm

We are so excited to announce the first 3oz Canbot Blind Box Series!  A limited-edition toy mini-series launching through Kickstarter on Thursday, August 13th.