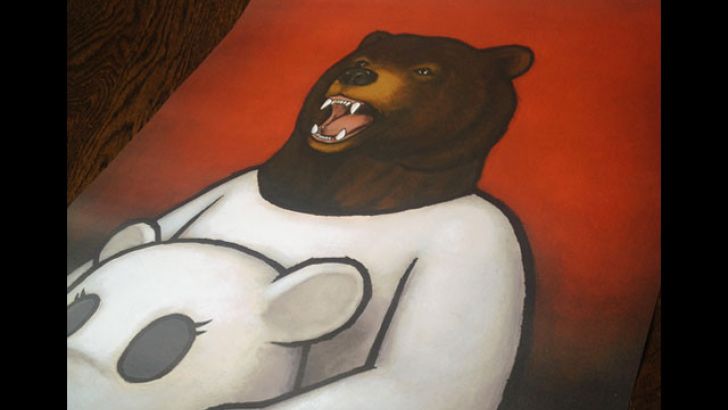 Luke Chueh has signed up with Eyes On Walls and together they have made some of his iconic images readily available. The cool thing about this is that not only are the images made to order, but you can tailor that order to specifically suit your space. The designs are available as an art block or a print with a wide variety of sizes and mounts to choose from. Including the pictured Bear In Mind, Eyes On Walls have 5 of Luke's designs available. Visit Eyes On Walls / Luke Chueh to see all images, sizes, and pricing. 
Similar posts
Tuesday, May 16, 2017 - 5:02pm

We are excited to drop our latest collaboration with Luke Chueh – The Dissected Bear Head; Black & Bone edition!

Tuesday, April 4, 2017 - 3:02pm

Clutter Magazine is proud to announce our latest collaboration with Milwaukee-based artist Scott Wilkowski and LA native artist Luke Chueh!