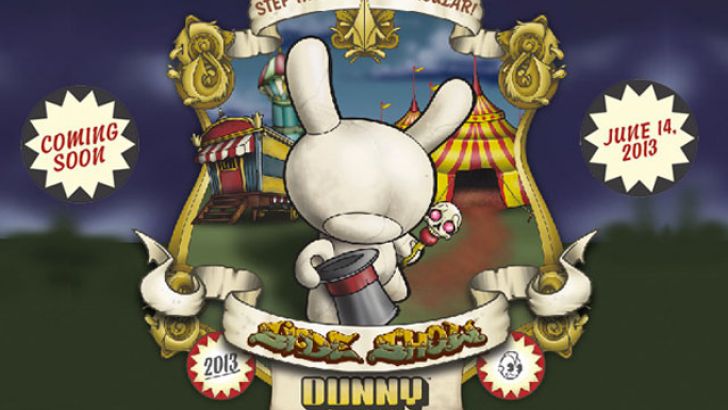 Mindzai have teamed up with Homebase and are celebrating Kidrobot's Sideshow Dunny Series 2013 with a release and trading party at Mindzai's new retail location on 11 Camden St. in Toronto, Canada. On June 14th & 15th Mindzai will give out free prizes and gifts for every purchase while supplies last! If you can't make it up to the Great White North, Mindzai will also have the new series available in their webshop. The eagerly awaited Sideshow Dunny 2013 series invites you to step right up and behold the freaks and geeks of a circus sideshow! The new series features 20 designs from 14 artists including Okkle, Chairman Ting, Jeremyville, Julie West, Mishka, Jon Paul Kaiser, DGPH, Nathan Jurevicius, Scribe, Sergio Mancicni, Scott Tolleson, Ardabus Rubber, Andrew Bell and Cris Bell. Kidrobot's Sideshow Dunny 2013 series will drop on June, 14th! 
Similar posts
Saturday, January 23, 2021 - 4:36pm

Clutter has teamed up with NY-based artist Kyle Kirwan to bring you a brand new designer toy platform, The Brick!

Wednesday, August 12, 2020 - 3:07pm

We are so excited to announce the first 3oz Canbot Blind Box Series!  A limited-edition toy mini-series launching through Kickstarter on Thursday, August 13th.