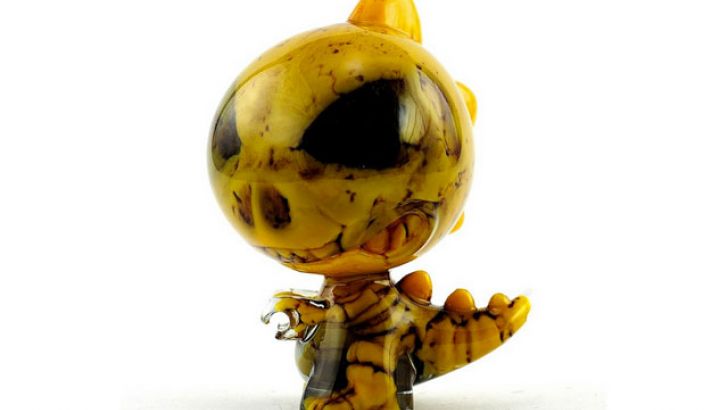 Coming this Friday, May 10th at noon PST is the Smoke + Yellow Skeleton Double Cast RAAAR! This DeKorner x Dynamite Rex exclusive is a 3" Skeleton RAAAR! that has been cast in DeKorner's infamous yellow then forever entombed in a smoke clear resin by Mana Studios. These beauties are limited to 50 pieces and will retail for $65 each. Well worth it ! This figure is awesome! You can pick up your 3" Smoke + Yellow RAAAR! right HERE in DeKorner's webshop! 
Similar posts
Thursday, October 17, 2019 - 10:23am

Yamaraja is the latest super detailed creation from the dark and twisted mind of American Gross.

Sunday, September 29, 2019 - 1:44am

From the twisted imagination of Japan's own Tokyo Jesus comes the Oni-Tayū (太夫) -  a high ranking Oiran with a dark secret.