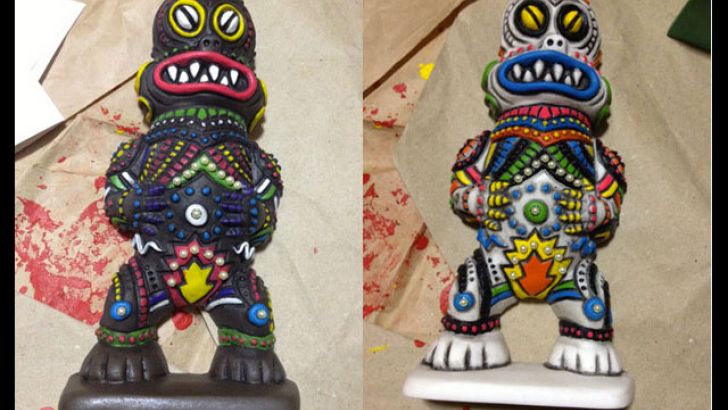 Lulubell Toys are taking pre-orders for Pico Pico's cool new Monster Tiki resin figure! These awesome 6" resin pieces are straight out of Japan's Design Fiesta and, while in transit from Japan, they are taking pre-orders now! The colorfully painted figures shown above retail for $190 each while the solid colors below are going for $90. The solid yellow, green, blue and purple figures are painted with a black rub application. All figures are 6" tall and all have a flat back. The Monster Tiki resin figures are available for pre-order now in Lulubell's Toy Bodega!
Similar posts
Thursday, October 17, 2019 - 10:23am

Yamaraja is the latest super detailed creation from the dark and twisted mind of American Gross.

Sunday, September 29, 2019 - 1:44am

From the twisted imagination of Japan's own Tokyo Jesus comes the Oni-Tayū (太夫) -  a high ranking Oiran with a dark secret.