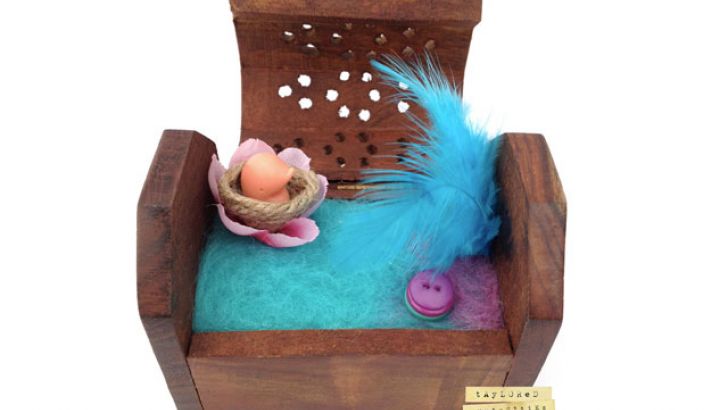 Artist Penny Taylor (AKA Taylored Curiosities) has created a cozy, secret home for her 1.5cm Morrow resin figure inside of an incense box made of upcycled wood. The box has a needle felted interior and measures 2.5" tall x 3.4" wide x 2.25" deep, making it the perfect home for the mini Morrow! Morrow decorated her new place with feathers and buttoms and a little blossom nest. The wooden incense box is signed and dated underneath and Morrow is signed as well. This one of a kind piece comes with a miniature concertina book that holds Morrow's back story and is available now for £25 (approx. $38) in Taylored Curiosities webshop. 
Similar posts
Thursday, October 17, 2019 - 10:23am

Yamaraja is the latest super detailed creation from the dark and twisted mind of American Gross.

Sunday, September 29, 2019 - 1:44am

From the twisted imagination of Japan's own Tokyo Jesus comes the Oni-Tayū (太夫) -  a high ranking Oiran with a dark secret.