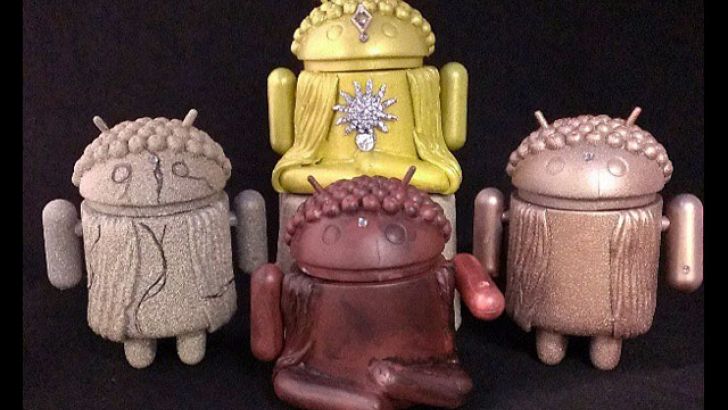 West coast tattoo artist / illustrator/ toy artist Troy Martin has released a new custom Android blindbox series called Lost Buddha.The series consists of 16 buddhas with four stone chases, 3 bronze chases and a lone gold chase. Troy loaded the Androids in this series with texture and he placed a small "jewel" third eye on each figure. In addition to its gold finish,the gold chase Android stands out  with its ornate embellishments on his chest, third eye and antennas! Retailing for $45 each, the custom Android Lost Buddhas are available now in Troy's webshop. 
Similar posts
Saturday, January 23, 2021 - 4:36pm

Clutter has teamed up with NY-based artist Kyle Kirwan to bring you a brand new designer toy platform, The Brick!

Wednesday, August 12, 2020 - 3:07pm

We are so excited to announce the first 3oz Canbot Blind Box Series!  A limited-edition toy mini-series launching through Kickstarter on Thursday, August 13th.