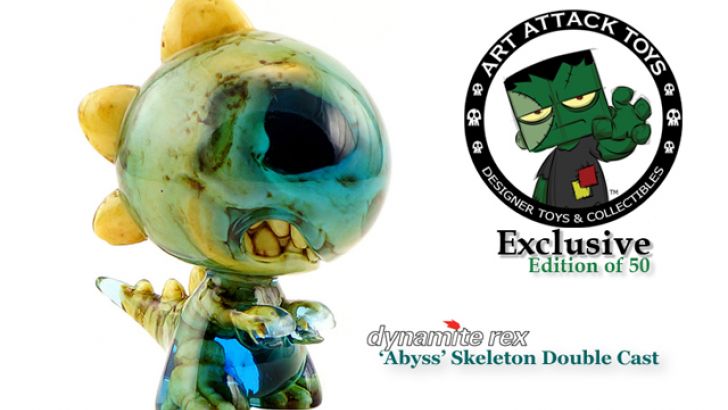 Dynamite Rex's consistantly popular 3-inch tall resin "Skeleton Double Cast RAAAR!" figure is being released in the above pictured Art Attack Toys exclusive "Abyss Edition." Formed out of clear resin that has a blue tint, these have been produced in an edition of 50 copies worldwide and will be available tomorrow (Friday, June 14th, 2013) at 1PM Eastern time in the Art Attack Toys online shop for $65 each.
Similar posts
Thursday, October 17, 2019 - 10:23am

Yamaraja is the latest super detailed creation from the dark and twisted mind of American Gross.

Sunday, September 29, 2019 - 1:44am

From the twisted imagination of Japan's own Tokyo Jesus comes the Oni-Tayū (太夫) -  a high ranking Oiran with a dark secret.