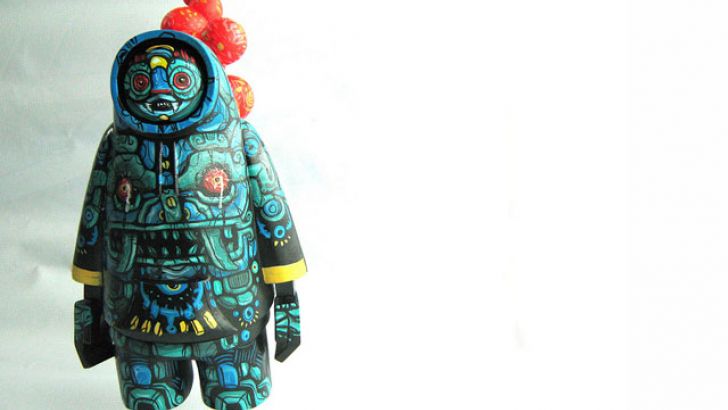 Bamba Aztekoide is the name of Frank Mysterio's new Bambaboss custom and it is nothing short of amazing. According to our friend Spanky Stokes, Mysterio drew inspiration from the Aztec and Mayan gods of the underworld. With his signature style Frank translates these influences wonderfully on the Bombaboss with hand-painted acrylic detail and airbrushing. 
Similar posts
Saturday, January 23, 2021 - 4:36pm

Clutter has teamed up with NY-based artist Kyle Kirwan to bring you a brand new designer toy platform, The Brick!

Wednesday, August 12, 2020 - 3:07pm

We are so excited to announce the first 3oz Canbot Blind Box Series!  A limited-edition toy mini-series launching through Kickstarter on Thursday, August 13th.