Posted by
Erica
June 24, 2013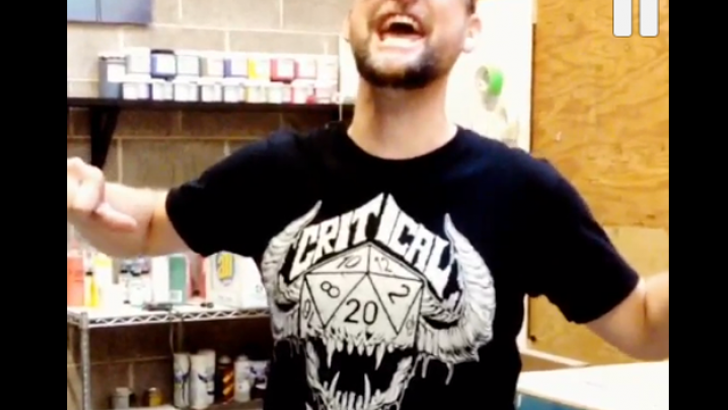 Last night i was dramatically informed by Skinner that he has restocked the super rad "Critical Hit" Tee Shirts on his webstore. By dramatically informed i mean that @theartofskinner  posted an AMAZING video on instagram that had my roommates and i on the floor laughing! The video starts out with Skinner rockin' the tee and letting us know they are back in stock... then he starts explain all of the things you can "do" with the tee shirt. 
For example.... "whip a stranger in the face". 
or.. "Wear it as a diaper, you're going to need a diaper someday!"




Having said that, i think we all need a Skinner "Critical Hit" Tee Shirt. AVAILABLE HERE for just $20.00






See the full video here.
Similar posts
Friday, January 15, 2016 - 3:46pm

Haven't gotten your eyes on Poposition's Kickstarted-fueled Pop-Up Art Book?

Wednesday, November 18, 2015 - 9:26am

The second exclusive that Tru:Tek will have up for grabs at DesignerCon '15 is The Disarticulators' "Lump