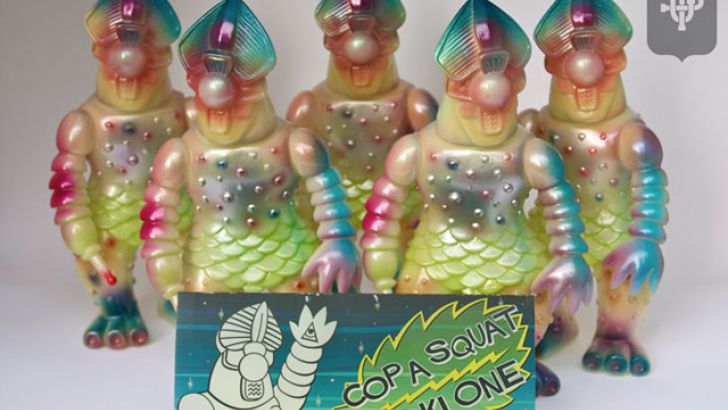 For their latest release, Cop A Squat Toys collaborated with DSKI One on a Glow in the Dark Semi Korosiya. The sofubi figures were all hand-painted by the monster master DSKI One making each figure a one-of-a-kind piece. There will only be 8 of these incredible Cicada Killers available and they will retail for $100 in Cop A Squat's webshop beginning June 15th at 3PM EST.  The GID Semi Korosiyas come packaged with a translucent GID header card designed by Adam from Cop A Squat. Look at them! They're awesome! DSKI One painted the hell out of these guys. Kaiju people - I'm talking to you!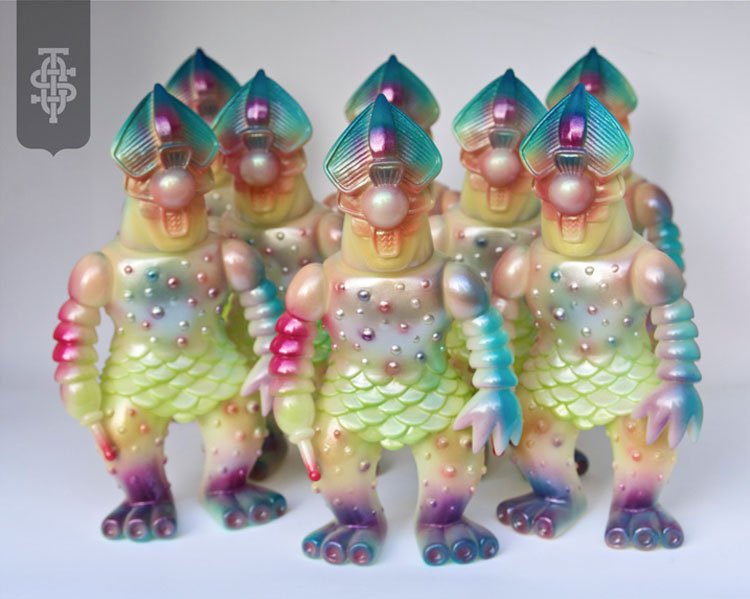 Similar posts
Saturday, January 23, 2021 - 4:36pm

Clutter has teamed up with NY-based artist Kyle Kirwan to bring you a brand new designer toy platform, The Brick!