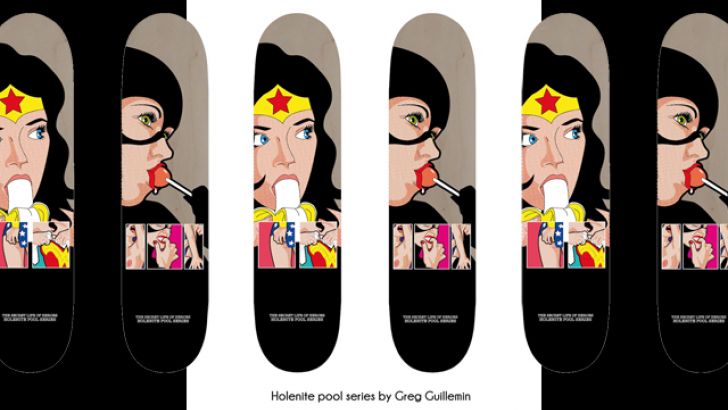 Artist and designer Greg Guillemin has created a pair of limited edition silkscreened skateboard deck illustrations, collectively known as "Super hero," available in either classic or cruiser board shapes. Individually known as "Cat" and "Wonder," these pieces reveal the sultry Gotham siren Catwoman as well as the Amazonian goddess Wonder Woman in somewhat sensual but generally mundane situations. These "Secret Life of Heroes" editions are available now in boom-art's online shop for €79 (approx. $102) apiece.
Similar posts
Monday, August 15, 2016 - 10:56am

Clutter is excited to announce that we're holding the ultimate Frazetta contest!

Wednesday, September 17, 2014 - 10:18pm

Based on JPK's own Captain Sturnbrau design, this hand painted skateboard deck is a limited edition of one.