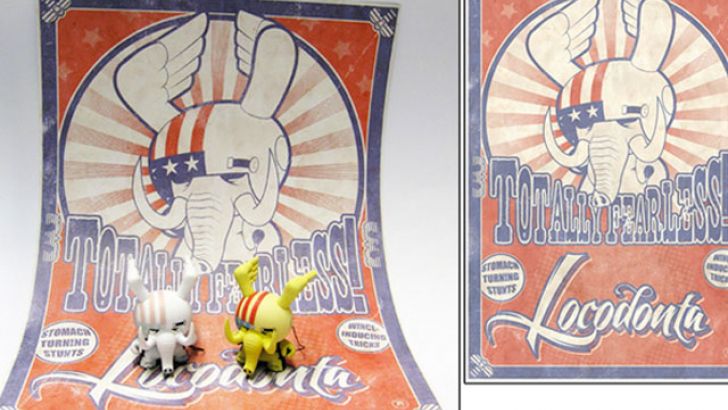 Jon-Paul Kaiser has released both Locodonta Dunnys he contributed to Dunny Series 2013 and an artist proof print of the Locodonta design. The figures come in two color variants, Standard White & the limited "case topper" Glow-In-The-Dark. The Locodonta print is A3 sized and printed on 280gsm recycled pulp poster and it looks just like an old side show poster! Every item in this three piece set comes signed & numbered by Jon-Paul Kaiser. Limited to just 15 sets, the Locodonta set retails for £80 on Jon-Paul Kaiser's webshop.
Similar posts
Saturday, January 23, 2021 - 4:36pm

Clutter has teamed up with NY-based artist Kyle Kirwan to bring you a brand new designer toy platform, The Brick!

Wednesday, August 12, 2020 - 3:07pm

We are so excited to announce the first 3oz Canbot Blind Box Series!  A limited-edition toy mini-series launching through Kickstarter on Thursday, August 13th.