Posted by
Erica
June 19, 2013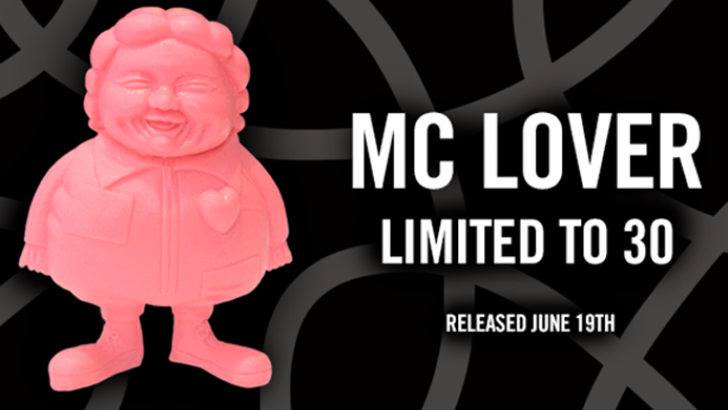 Ron English's most iconic character, MC Supersized, makes his resin debut on POPaganda.com! 
This version of the infamous fast food MC comes hand-casted in bubblegum pink resin and features a heart on the breast of his shirt, hence his name "MC Lover".
- Approximately 3" tall
- Hand-casted in resin
- Limited to an edition of 30
- Signed by Ron English
Made in the U.S.A
Similar posts
Thursday, November 19, 2020 - 10:53pm

Ron English's classic Lady Lips image is now three-dimensional as a life-size sculpture and vinyl art-toy sculpture release! 

Wednesday, March 25, 2020 - 2:00pm

The unbelievable follow-up to the Oni-Tayū Smoke and Mirrors edition, featuring a magnificent pearlescent skeleton encased in a translucent golden skin, the Tiger Blood colorway will make an amazing addition to any collection.