Posted by
Erica
June 18, 2013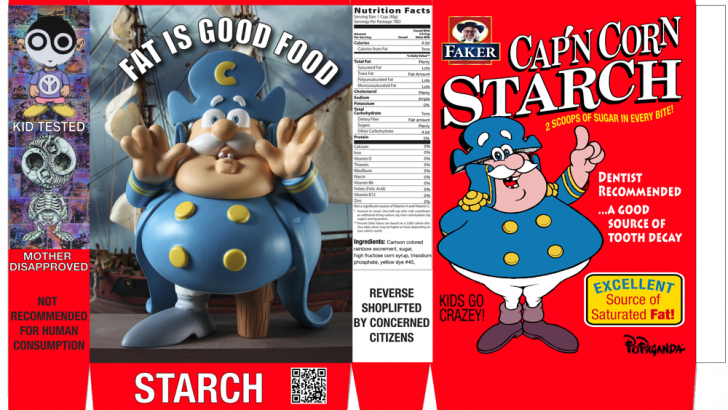 Today POPaganda.com is releasing another one of their downloadable cereal killer product packaging, Cap'n Corn Starch! I cant wait to download this and plop it on my shelf next to my vinyl Cap'n Cornstarch! 




The Cap'n Corn Starch Dollar Download will be available today at 12pm EST only on POPaganda.com! 
Similar posts
Tuesday, October 2, 2018 - 10:55pm

Honor your love for all things macabre, Bowie and Pop Surrealism with The Rebel Rebel Heart Skull by Ron English. 

Wednesday, April 11, 2018 - 11:07pm

Clutter Gallery is proud to bring a unique sales event to our collectors!