Posted by
Erica
June 18, 2013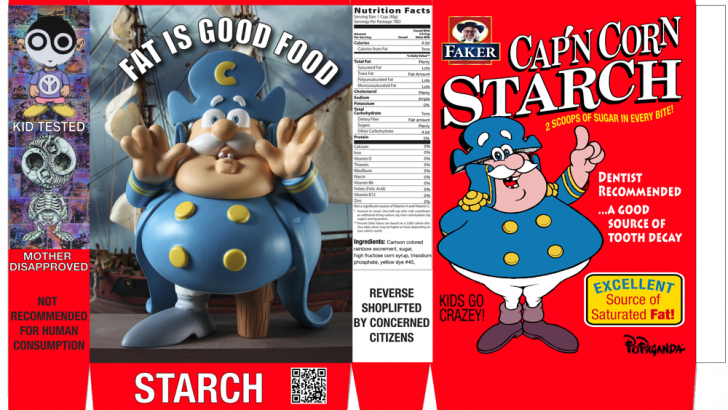 Today POPaganda.com is releasing another one of their downloadable cereal killer product packaging, Cap'n Corn Starch! I cant wait to download this and plop it on my shelf next to my vinyl Cap'n Cornstarch! 




The Cap'n Corn Starch Dollar Download will be available today at 12pm EST only on POPaganda.com! 
Similar posts
Thursday, November 19, 2020 - 10:53pm

Ron English's classic Lady Lips image is now three-dimensional as a life-size sculpture and vinyl art-toy sculpture release! 

Wednesday, February 26, 2020 - 10:30am

Join us on February 28, 2020, at 6 pm in SoHo, NYC to celebrate the amazing artwork of Ron English with some very special exclusive releases!